Hello all! I have been so inspired by the all the wonderful blogs I've seen and wanted to start one also :). I hope you'll all enjoy it also. I enjoy many girly things like makeup, skin care, and especially nail polish. I don't know that much, but I will try my best to share my thoughts on such things.
For now I have this on my nails: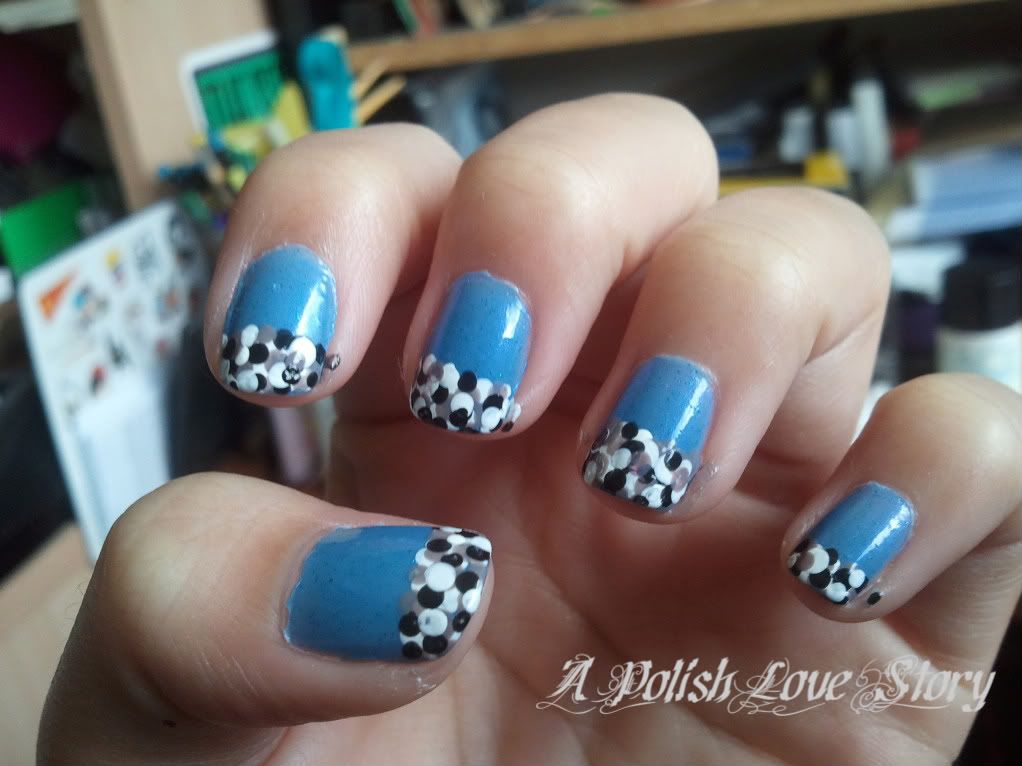 I decided to add a little more to my ring finger:
The blue is China Glaze Rainstorm, which is a really pretty blue with slightly darker small blue glitters.
This is a really sheer polish and I needed 4 coats :(
I hope you'll all join me in my adventure of polish and things :)!