So the other day I wandered into Trade Secret and found out that they will not be carrying Essie polishes anymore! So all of them were on sale! I paid at most $1.50 for a bottle :) I went crazy hehe..
So here's some pictures of what I got:
From left to right: It's In The Bag, Ballet Slippers, East Hampton Cottage, Starter Wife, Limo-Scene, Adore-A-Ball, Waltz, and Happily Ever After
And all of these were just $1.00!!
Also got: O.P.I. On The Same Paige, Escapades, Playa Del Platinum, Nailtiques Monte Carlo, Nailtiques Shanghai. Those two came in a set on sale for $1.50! And I also picked up Sephora by O.P.I. Traffic-Stopper Copper for $9.50.

Sephora now carries their version of the crackle or shatter fad, its called Blasted. So I got all the colors: gold (exclusively at Sephora), silver, and black blasted. I've yet to try these, but I will soon :) and let you know how it goes.

Sephora also has another huge hexagonal glitter top coat called Only Gold For Me Top Coat (the left one) and I also got Wild About Shimmer (right) to try out.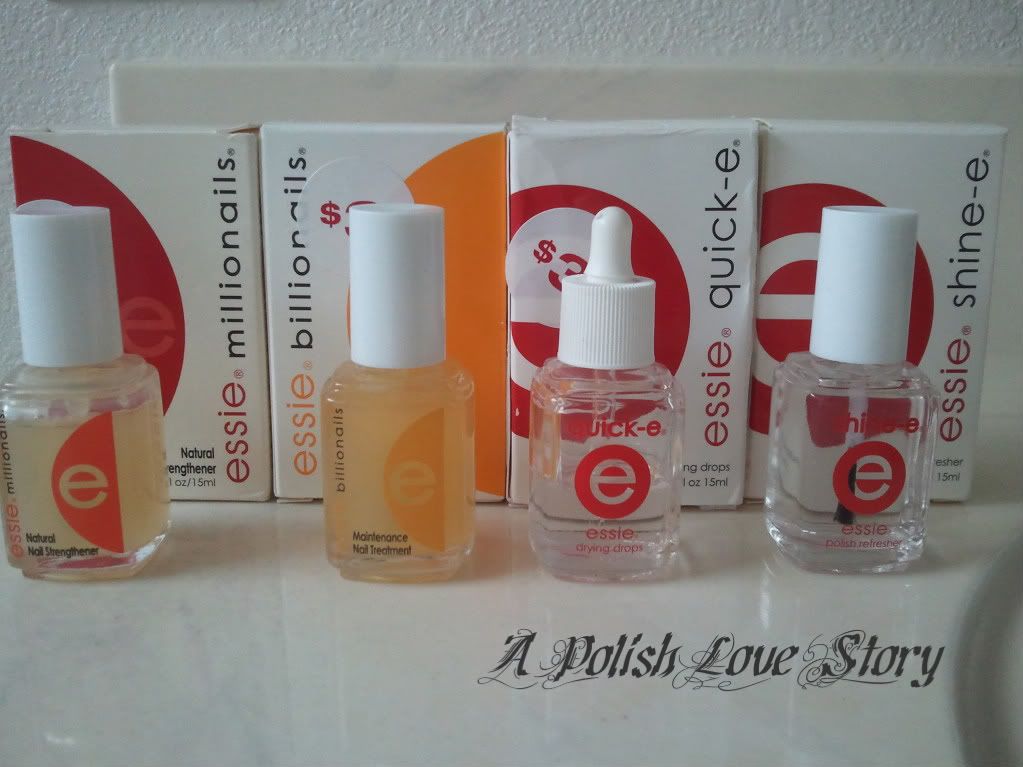 These Essie were only $1.50 and you bet I bought 2 of each! There's millionails, billionails, quick-e drying drops, and shine-e polish refresher. I've yet to try these as well, but if any of you have let me know how you liked them :)!
And these were also at Trade Secret for just $0.50!! A callus treatment and CND's solar cuticle oil in mini sizes.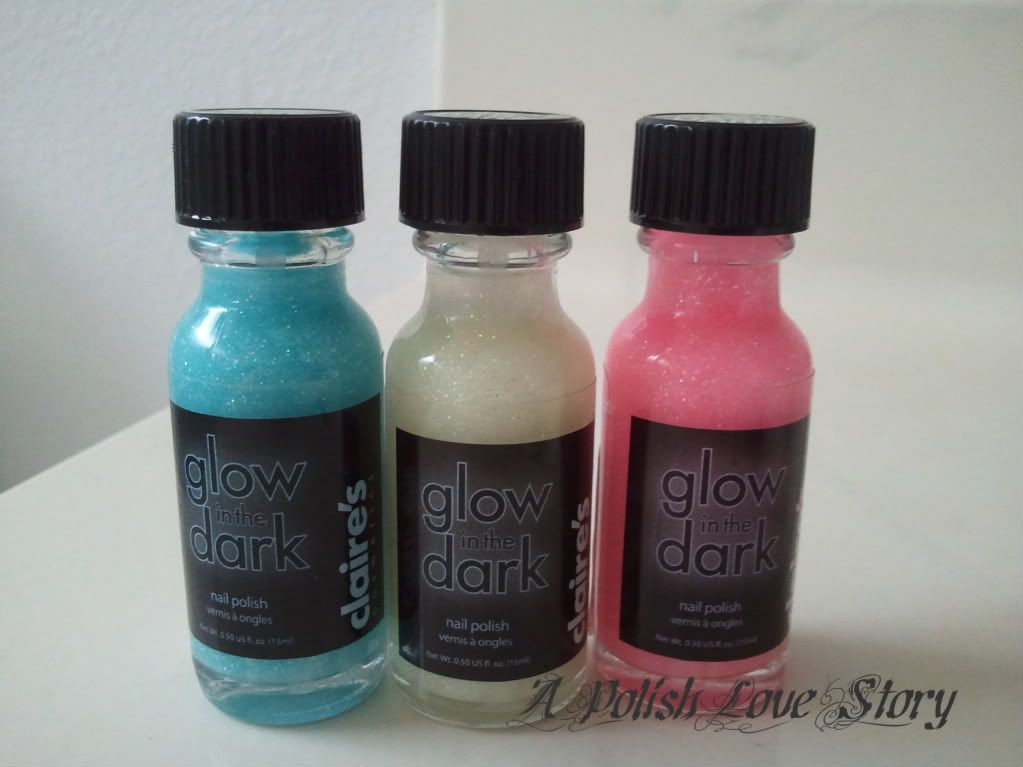 Finally, I wandered into Claire's and found glow in the dark nail polish! They also had a green one but it looked similar to the white one so I only got these 3 to try out. So far, what I can say is that it does not stay right for long, the glow is very dim :( even after shining a bright flashlight on it!
So, hopefully I'll try to swatch all those similar nude colored Essies soon. Thanks for stopping by and have a great day :)!